SmartTask
Contents
How Mentoring Can Help Reduce Stress At Work
By Nidhi ParikhJul 28, 2019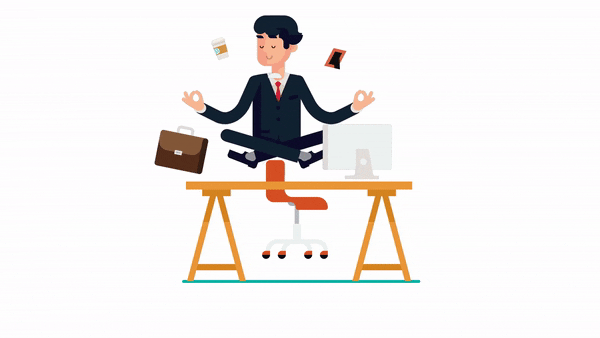 Remember when you were in school and there was this one subject you absolutely hated? You took the help of someone who excelled at it in your class. Or even a senior who was helpful enough to tell you about their own experience with the subject and giving you useful tips and suggestions and a list of what-to-dos and what-not-to-dos.
Knowingly or unknowingly we have all played the roles of mentees and mentors all through our lives.
Let's look at how mentoring is beneficial in the workplace.
How mentoring helps mentees?
Research has shown that even guidance from senior colleagues enhances mentees' job performance and satisfaction. Below are some benefits that a mentee receives through mentoring:
1. GET ADVICE AND SUPPORT:
Many organizations these days prefer mentoring to play an active role during the on-boarding of a new recruit. The mentor at this stage helps in getting the new recruit acquainted with the culture of the organization, the way workflows are spanned out, in developing social connections, helping in knowledge transfer and clarifying his/her role and responsibilities.
As the employee starts getting used to the work processes and starts interacting, the role of the mentor starts becoming passive. The mentee starts trusting the mentor. The mentee gets some assurance that if or when he/she faces a problem, there will be someone who can, if not help him/her, at least give some advice.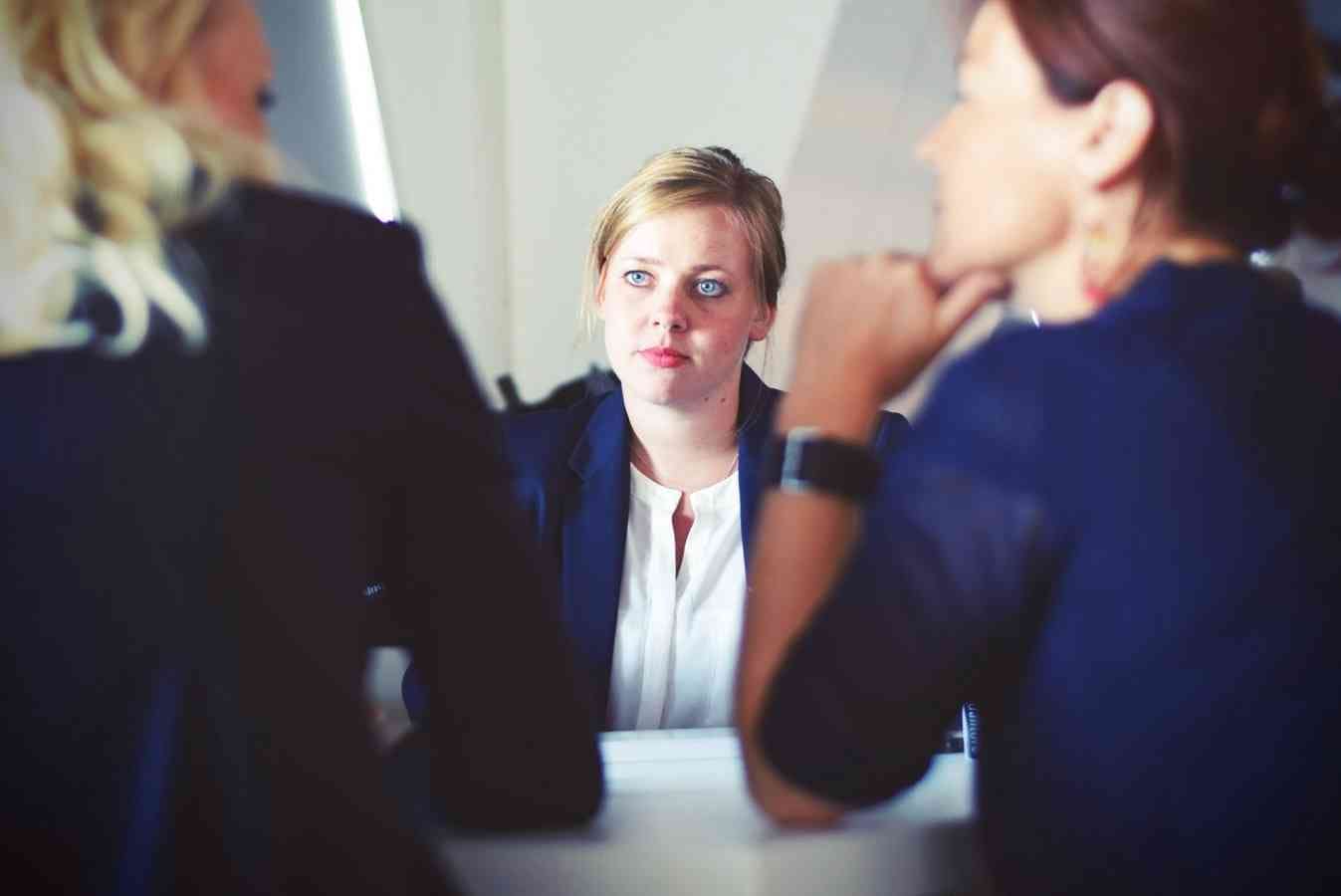 This visualized support from the mentor goes a long way in helping the mentee not only in work-related matters but in their personal lives as well. A research states that mentoring can improve the emotional health of mentees when a close and trusting relationship is established.
Let's look at this with an example. What do you do when you realize that there is an error in an important report you submitted? It might be hard to discuss this with your manager (letting them think that you are incapable of working on something important) or to discuss it with your colleagues (who will just say positive things to take away your stress). It might even be hard for you to think about it with a clear head.
In situations like this, a mentor will be able to help you look at the situation in a practical manner and give you solutions for what to do next. Just the belief that there is someone there to help you can reduce stress and anxiety in the workplace.
2. BUILD KNOWLEDGE:
The mentor will almost always be someone who has more experience and skills than a mentee does. When a mentor helps the mentees learn about something, they also bring in and talk about their experiences. This helps the mentees learn more than what they would if they were just appointed a manager to help them learn the skills necessary for doing the job.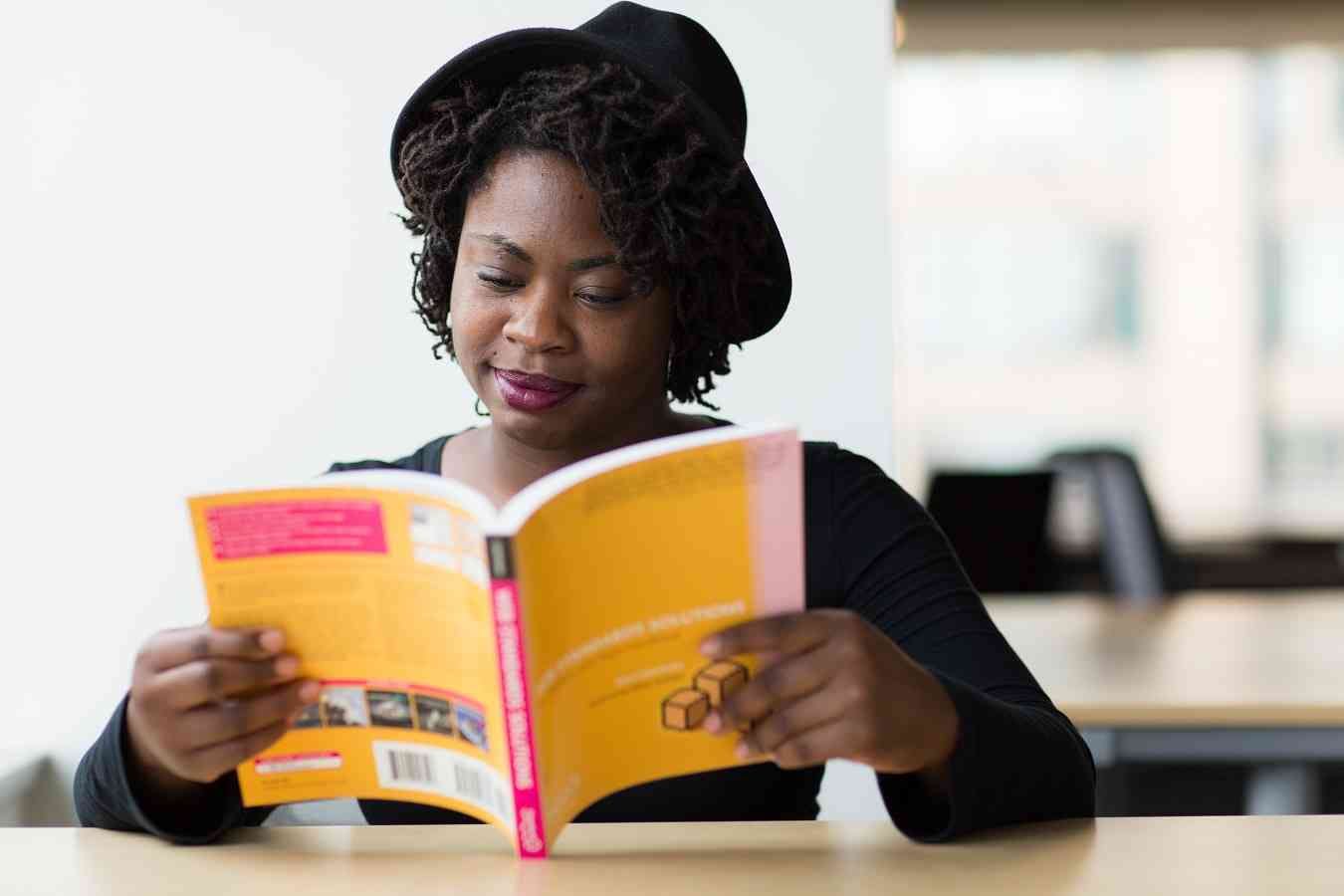 Having a mentor who has worked in different roles and companies can be an added bonus for the mentee. It widens up the mentees' horizons and can help him/her look at things from different angles.
3. CONSTRUCTIVE CRITICISM:
For most of us, it's so easy to find the faults and shortcomings in other people and their work. But when it comes to ourselves, we have trouble doing so. We either are blind to it or we think that these things won't hinder us that much.
Having a mentor helps you not only find out your shortcomings but improve on them as well. I remember one incident that I had in my life that helped me a lot. When I was fourteen, I had a really good teacher. She was helpful, blunt and compassionate. Putting on different hats as and when required. I used to be afraid of giving speeches in front of everyone. She helped me understand the reasons that hid behind the surface which I was clueless about. If it weren't for her, I would still be working on that superficial reason with no improvement at all.
Having a mentor that is honest and can help put those criticisms forward in a manner that is not demeaning can help mentee resolve many weaknesses they thought they never had.
4. BUILD A NETWORK:
Having a mutually-beneficial relationship can often lead to helping the mentee build a network when the need arises. This is very common when mentors coach entrepreneurs and start-ups.
For example, if the mentee is working on a report that needs some guidance of a marketing executive, the mentor may suggest someone in his business circle. In this way, connections are formed.
5. LESS STRESS AND ANXIETY
According to a research, employees who feel isolated at work and lack support from peers and supervisors experience less well-being and more exhaustion compared to those with a mentor.
This doesn't come as a surprise when you think about it. Just talking things out with someone who understands or has faced the same situation makes you feel that you are not alone.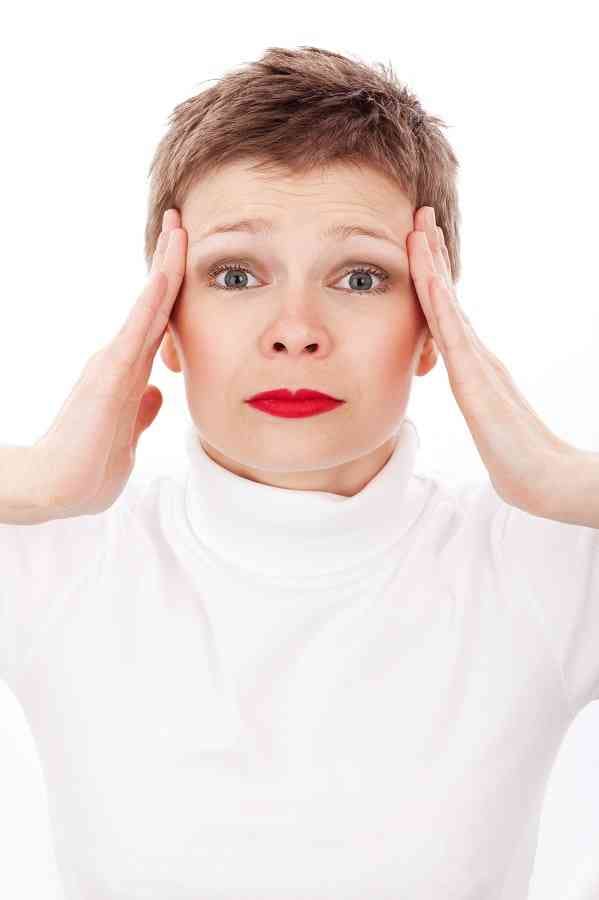 Mentors can help mentees increase their confidence and self-efficacy thus making them less prone to mental health issues.
How mentoring helps mentors?
While there are many researches done on how mentoring has helped mentees deal with their problems, anxiety issues and stress, there's less research on how mentoring helps the mentors themselves.
Recently, a study published in the Journal of Vocational Behavior draws more light on to this subject. In this, the mentoring program was conducted in one of the police forces in England. They picked up policing because it is considered to be one of the most stressful occupations. So, the results found there would apply to today's stressful work environment.
According to the results found in the study, let's look in detail how mentoring helps mentors.
1. VALIDATION:
Mentors are usually people who have worked hard and gained lots of experience in the industry. Owing to this reason, they work at the topmost level in the organization. Whenever they come across a problem or go through emotional turmoil in their lives, they tend to not disclose it to their peers/subordinates. Why? Because they feel that they are looked up to by many people and it would tarnish their image.
While mentoring, when mentees talk about these same issues, they feel validated. They realize they aren't alone in going through these problems and feeling such things. The mentors thus become comfortable discussing about the same and finding coping mechanisms that would help the mentees and themselves both.
In fact, in the above-cited research, the mentors found their interactions with junior colleagues therapeutic.
2. SATISFACTION:
Have you ever helped a junior, study for a test and when they got good grades, you felt as if you aced the exam?
That is what mentors feel when mentees achieve something or when they just give advice/solutions to mentees in difficult situations.
Even when the mentors have a bad day at work, they feel satisfied that they could help someone, that they are impacting someone's life in a meaningful way.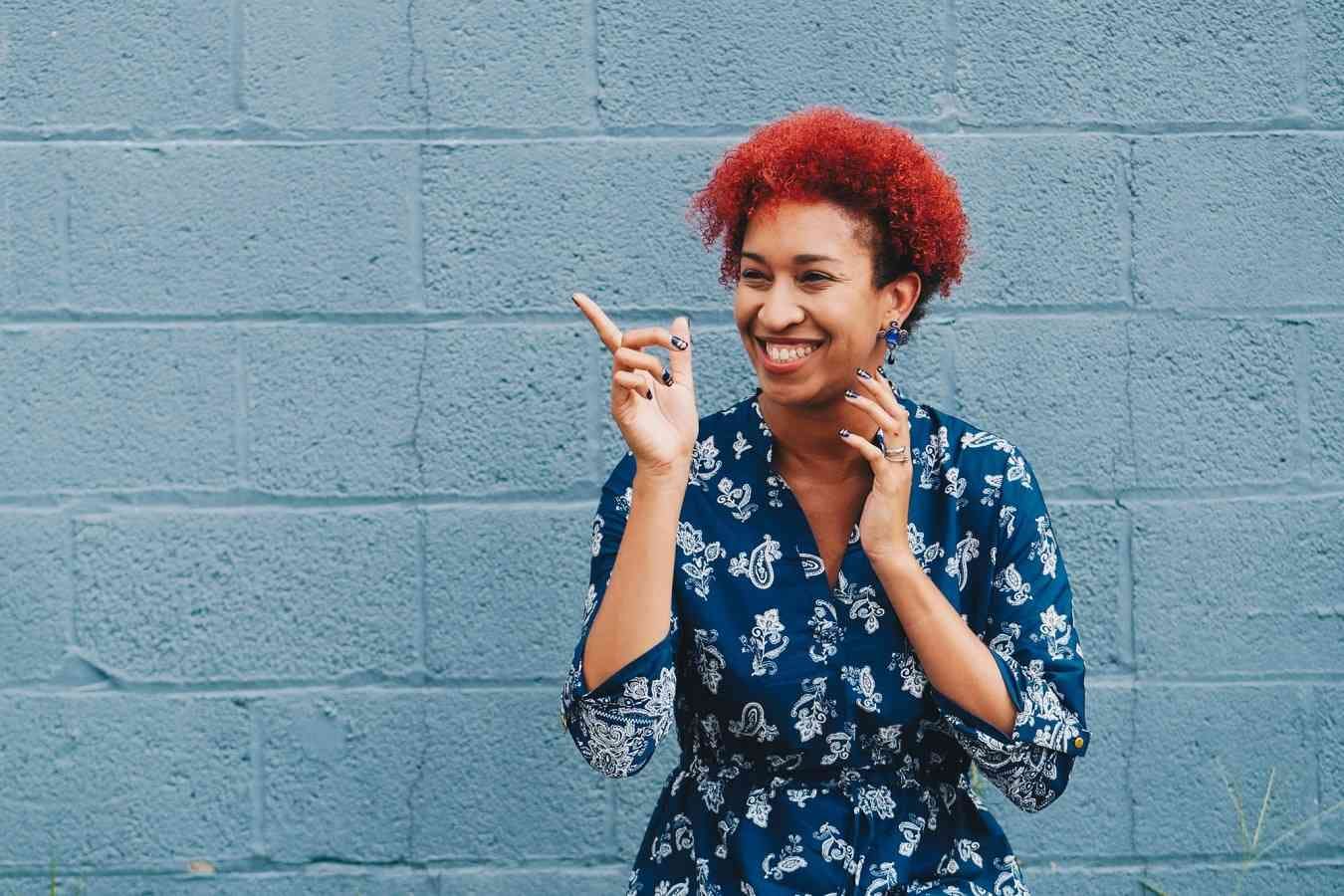 3. FINDING WORK MEANINGFUL:
When the mentors help mentees in their daily tasks and work duties, they realize how important everything is for the proper functioning of an organization.
They realize how even the small tasks that they think are menial and obstructs them in doing important work are meaningful. Mentors start finding their work meaningful which helps them stay engaged and happy.
4. LESS ANXIETY AND STRESS:
In the study, they found out that senior officers don't share things with their colleagues because of the negative stigma that is often associated with mental health disorders. Mentoring helped them discuss sensitive issues which often remained undisclosed.
Mentoring helped mentors understand that these problems are often faced by people and that they are normal.
This helped lessen the anxiety and stress that associates such issues. This change won't be seen all of a sudden but with regular meetings and commitment, a trusting relationship will start to build between the mentor and the mentee.
Once this stage is reached and trust is built, two-way sharing of things will become easier. This then results in less stress as a support system has now been built between the two of them.
5. NEW PERSPECTIVES:
As mentors are people with great experience, sometimes it so happens that they approach problems with a set mindset. They think through things in the routine way, as they have always done.
But certain problems require new ways of thinking that a mentee can help with. Brainstorming with a mentee can often help in generating new ideas and fresh perspectives.
For example, a tech-savvy mentee may come up with amazing technology that can help the mentors save valuable time and energy.
What are some points you need to take care of while adopting mentoring in the workplace?
Mentoring as we have seen can help a lot. It also helps organizations tackle high-cost mental health problems like stress and anxiety. In fact, 80% of workers say that they feel stress in the workplace and nearly 50% say they need help in learning how to manage stress. Mentoring can help organizations tackle with such issues.
That said, you can't just adopt mentoring in the workplace without planning and putting in proper thought. Improper mentoring can not only shield an organization from the benefits but it can make matters worse.
Given below are some points you need to take care of-
1. RESEARCH AND PICK THE IDEAL MENTOR: Every person in the organization has its own set of requirements. Some mentees want only a mentor who is skilled and can help them in their work. Some have other requirements. For example, a working mother might want to look for someone who understands her situation and can even help her tackle work issues. Have a talk with the person before you appoint the mentor.
2. IMPORTANCE OF TIME: Encourage the mentor and mentee both to understand the importance of each other's' time. The mentee should understand that they will have to wait for their allotted time to discuss their problems and not keep calling the mentor. The mentor should not keep the mentee waiting and be respectful of the commitments already made. To help things, fix a day and time for this process which is convenient to both and schedule a task for it in your task management software so that it doesn't go unnoticed.
3. SET UP AGENDAS FOR EVERY MEETING: To not waste time discussing on trivial things, set an agenda before every mentoring meeting. This also makes sure that the mentor is prepared for what is to come and help in a better way by prior thinking about the issue.
4. HONEST AND OPEN COMMUNICATION: A mentoring relationship can only be successful if there is two-way communication that is honest and open. Offer criticisms when required. Argue when needed. Defend your ideas. Avoid turning bitter. This will not only help build a beneficial relationship, it can open up new ideas and ways of thinking.
Like every other thing, mentoring requires you to put your time, effort and energy. And if done right, it can work wonders not just for the people involved but the organization as a whole.
Subscribe to SmartTask Blog
Get the latest posts in email.